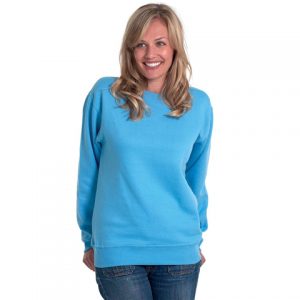 As news breaks that Apple is improving several aspects of its retail store operations for the Thanksgiving/Christmas peak season, what can small businesses learn from such a big retail player?
The first thing is that Apple are moving away from colour-coded T-shirts for different kinds of employee. No reason has been given why, but it's easy to guess that with consumers ever more likely not to buy high-end goods if they're given any reason not to, Apple wants sales staff to be as obvious and accessible as possible to potential purchasers.

What can your business learn from this?
If Apple are worried that in a credit crunch, people may not buy from the Apple store just because they can't immediately identify whether a member of staff is there to sell them something (concierge) or advise them on a purchase choice (creative) perhaps you should be worried too? Often business uniforms or corporate clothing are designed with the workforce in mind, rather than the customer – apparently Apple customers have said they find the different colours of staff T-shirt: light and medium blue, black and orange, just too confusing.
Apple are also going to change the colour their staff wear from time to time, but all staff will now be wearing the same colour
What can your business learn from this?
We tend to think that a business has to stick to a set of colours: the Virgin Atlantic red stewardess uniform, for example, hasn't changed for 25 years! But refreshing your uniform or corporate clothing can also refresh your customers' perception of the business and what it delivers, so if you are adding a new service or product, or want to draw attention to a new way of doing things  (perhaps you're moving from Royal Mail to courier service to ensure your customers get their goods regardless of strikes, for example) changing the way your staff are dressed by using a different colour can bring your new profile sharply into customer focus.
You'd be amazed how often customers comment on new promotional clothing items worn by staff and how that can lead to staff up-selling or sharing information about products and services that increased your profit margin. A bright baseball cap worn for the two weeks of a sale, for example, can really drive sales to established customers who ask 'why are you wearing that hat' and end up buying more because they've been alerted to a bargain.