With the former Princess of Wales's ring not even warm on Kate Middleton's finger, shopkeepers up and down the country are rubbing their hands together at the prospect of making money of the royal marriage. Verdict have stated that the wedding is due to help our failing economy by injecting a projected £620 million into the retail sector. So we thought we would give you our top 5 engagement memorabilia items
1) If you are looking to celebrate the royal engagement on a budget or just wanted to brighten up your brew, Asda have been the first mass-retailer to release an engagement mug.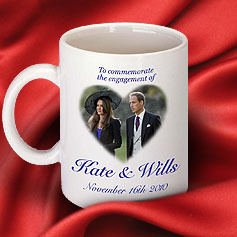 2) Many people say beans on toast is a match made in heaven, now you can celebrate it by eating it off a Will and Kate engagement plate!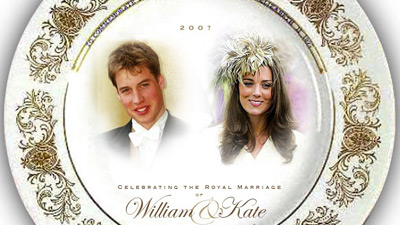 3) Here is one for those wayward sowers out there. A range of fantastic 'soon to be princess' Kate Middleton thimbles. It is just the  present you have been looking to give your Gran this Christmas.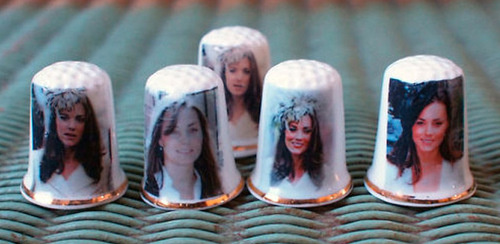 4) Are you thinking of popping the question to your girlfriend soon? Of course you want to make her feel like a future princess, but hey…we are all on a budget! Not to worry, QVC are offering a wonderful replica for you to get you hands on.
5) Do you think you will be raising a glass to the happy couple on their special day?! Why not bash their faces together with these special commemorative glasses?!