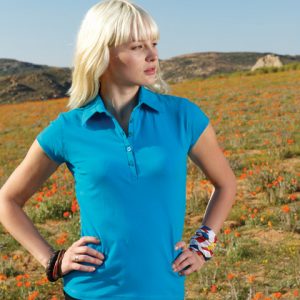 For decades it's been the polo-shirt that has been the classic choice of apparel for security and hospitality staff at summer events. There are many reasons for this:
1.    Polo-shirts are cost effective to brand
2.    Polos are comfortable to wear
3.    The polo-shirt design means it fits most people from small to XXL and works with most cultural and personal clothing preferences.
Even so, many companies find their spend on branded polo-shirts is higher than expected and this can be for several reasons:
•    The shirt is the wrong colour (try to avoid white in situations involving grass and mud and black in situations where people are working outdoors as black 'traps' heat)
•    The sleeve length is wrong (short when it needs to reach the wrist or long when people are overheated and constantly push it up so it becomes baggy)
•    The fabric blend is wrong (too much artificial fibre makes people sweat and therefore their clothing smells unpleasant, too little artificial fibre and clothing can crease too easily making it demanding to launder and iron and so people request new shirts instead of taking care of the old ones)
•    The fabric is too thin to take the embroidered logo – some summerweight shirts just don't hold their shape with a chunky embroidered logo and start to fold over at that point (take advice from a professional clothing provider to ensure your design and your garment are perfectly matched).
Sometimes the problem is the wrong kind of clothing has been chosen:
•    If you want something really casual, try a T-shirt instead
•    For smarter venues consider a short-sleeved button-through shirt – the ideal choice for restaurant and casino security staff.