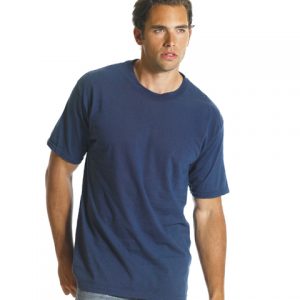 But not in a good way.  According to GQ Magazine, Atlanta is America's 17th worst-dressed city, where 'everyone is a CEO or founder of a record label or a clothing line you'd have never heard of if it weren't plastered in size 96 Helvetica font on their chest' – ouch!
So what makes good promotional clothing?
Test it
Keep early print runs small, so the expense is manageable and storage isn't a problem. Once you know there is demand, you can go for more garments but at first, 100 T-shirts may be all you can shift effectively.
Work up
Don't invest in a half-hearted venture with somebody from the local art college and the printer down the road who's been screen-printing T-shirts for bands for the past thirty years – find professionals to design your artwork and print your clothing or you'll end up with ugly, ill-designed, unpopular promotional items that you can't even persuade your best friend to wear in public.
Be free
Start by giving away good but cost-effective promotional gear like caps, later you can sell niche items through retail outlets: T-shirts are popular but embroidered gifts for events and festivals, or season specific garments like winter gloves, summer vests and other apparel can become collectors' items.
Get passionate
If you are your own target market, think like yourself! If you like what you offer, so will potential investors/buyers/service users, but if you end up with promotional clothing that you wouldn't wear yourself, you've short-changed yourself, your business and your potential customers.