Be a Social butterfly
Don't just pin your own images, make sure you fill your boards with a mix of pins from other users, repinning will get you noticed and makes your boards diverse and interesting, remember, this isn't your shop website. Repinning can create relationships between other businesses whilst also getting your business exposure.
Create Boards
Make sure your boards are well organised and easy to search for. If you make a board about the colour purple, you don't want anything not purple in there, so make sure you keep your boards separate. This will help people search as well as keeping your boards looking appealing which will result in more followers.

Keep Current
Current affairs keep social media channels buzzing; don't miss out, keep your pinterest boards current too. Sports events, seasons, holidays and news can all be great inspirations for an easily searchable pin and board.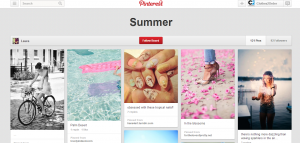 Original
Keeping on top of breaking news stories is one thing, but being unique is even better. Find your own spin on Christmas decorations, like a focus on candy canes, or Summer pins to separate you from the masses. If you can become a source of niche boards and interesting groups of pins then you will become a knowledgeable and reliable source.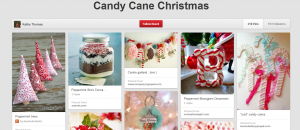 Label
Write good descriptive labels to help get pins noticed and shared. If it's a cake, what sort of cake? A beach, where? Bad descriptions or no description can stop people repinning. Like Twitter you can make your pins quickly searchable by adding a word with a hashtag such as #tea.
 Collaborate
Start a group board where multiple pinners can pin. This makes the activity more social and widens the number of people the board and pins are likely to be seen by. You can also tag other users in posts if you think there is a pin or board they'll find particularly interesting.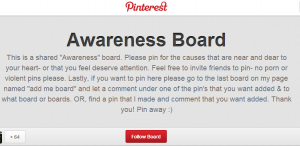 Search
Be inspired, find unique and interesting items, landscapes, images and lose yourself in the world of Pinterest. If you invest time searching  and exploring the site you will most likely be inspired with new board ideas, great pins to repin and understand how the searching process works better.
Be Fussy
Insure you are fussy when it comes to choosing images to pin and repin. Are they visually captivating, framed well, with good colour palettes and  lighting? Pinning any image will not look good, if you can't find a good image of what you wish to pin, wait until you do.
Share
Tell your twitter followers and facebook fans about your new boards. Coincide their creation with a new blog post, competition or  event.
We're slowly building our own Pinterest boards, you can check them out here.
If you've got a great board to share or some Pinterest tips tweet us @clothes2order